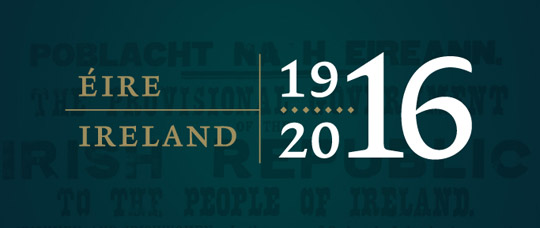 Featuring the work of 29 poets and 5 writers of fiction Boyne Berries 1916 will be launched this coming Thursday at 8 p.m. in the Castle Arch Hotel, Trim, Co Meath. Many of the contributors to the magazine will attend and read on the night. The attendance of family and friends is welcome. If you have an interest in poetry, prose or in the commemoration of 1916 come along too. It is a free event and the magazine will be available to purchase on the night.
The magazine will be launched by poet Tom French. Tom has published three collection with the renowned
Gallery Press
;
Touching the Bones
which won the Forward Prize for a first collection in 2002,
The Fire Step (2009)
and
Midnightstown (2014).
He has also published
The Night Ahead (2013)
and
Taking the Oath (2015)
with
Smithereens Press
He has recently won the Lawrence O'Shaughnessy award for poetry. The Boyne Writers' Group are honoured to have him launch this edition of the magazine.