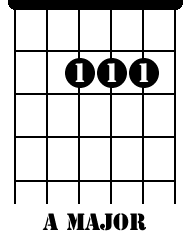 I've spent the past hour and a half teaching myself D,G and A on the guitar. It was immensely satisfying but who knows if I'll ever be able to play an actual song!? I suppose I should try and write a poem today. I have ideas for two. Looking up guitar poems I found this.
The Black Guitar - Poem by Paul Henry.
Clearing out ten years from a wardrobe
I opened its lid and saw Joe
written twice in its dust, in a child's hand,
then a squiggled seagull or two.

Joe, Joe

a man's tears are worth nothing,
but a child's name in the dust, or in the sand
of a darkening beach, that's a life's work.

I touched two strings, to hear how much
two lives can slip out of tune

then I left it,
brought down the night on it, for fear, Joe
of hearing your unbroken voice, or the sea
if I played it.